Prestigious redevelopment.
Brand new, state-of-the-art office, lifesyle and retail spaces.
Manly
6 The Corso & 50 East Esplanade
Information
Memorandum
Index
Shops 1 and 2 – 6 The Corso
Brand new, state-of-the-art commercial office, lifesyle and retail spaces, are now available for lease, in the thriving heart of Manly.
Perfectly positioned directly opposite Manly Wharf on The Corso, the iconic Manly Emporium is under-going a $10 million rebuild to create an urban oasis like no other. This is where heritage ambience, luxe finishes and modern technology meet to provide the ultimate workspace in an unbeatable and incredibly convenient beach and commercial lifestyle hub.
Heritage facades encasing a brand-new build will connect two absolute prime sites, 6 The Corso (Manly Emporium) and 50 East Esplanade, with a third existing building 46-48 East Esplanade (The Terraces).
The first customised rebuild in Manly this century, the properties comprise of nearly 2,000sqm of space. Rising four levels above the street with lift access, the development offers bright fluid floor spaces, with variations of terraces and balconies or leafy outlooks towards The Corso, or sparkling harbour views over Manly Wharf.
Opportunities exists for dynamic, major retail operators on the ground floor, with the choice of 1 large or 2 smaller separate tenancies.
A food and beverage opportunity exists on 50 East Esplanade, opening up and engaging down a newly extended laneway, to compliment the terraces and businesses beyond.
A next-generation property for the innovative and aspirational, Manly Emporium upper levels are ideal for satellite offices, shared working spaces, project hubs, service providers and start-ups, or can accommodate wellness and lifestyle operators.
There are customisable options to lease small spaces, up to entire floors.
Designed and crafted to inspire and impress, it's a destination and lifestyle rolled into one.
DA Approved. Due for occupation 2022.
Actual View from East Esplanade level 3 and 4 office suites
6 The Corso and 50 East Esplanade, Manly
Local Government Authority
Shop 1 – 6 The Corso – 191sqm
Shop 2 – 6 The Corso – 164sqm
Shop 3 – 50 East Esplanarde – 104sqm
Office and Lifestyle Areas
Level 1 – 449sqm
Level 2 – 449sqm
Level 3 – 421sqm
Level 4 – 360sqm
Ground – Retail, Food and Beverage.
Upper levels – Commercial
Brand new $10 million dollar rebuild.
 Inspiring, brand new spaces fusing heritage funk with contemporary chic.
Ground Floor Retail offers major street front exposure of 14 metres, plus an additional 3 showcase windows down a newly designed, public arcade.
Ceiling heights in excess of 3 metres retail space.
Integrated signage options.
Ducted air conditioning.
Easy transport access and lifestyle attractions for staff, suppliers and customers.
Plenty of free on-street parking for 15 mins to 4 hours within the precinct, plus metered parking at the beach front.
Four council carparks with 715 spaces approx. offering free parking for two hours, plus an additional 2 private carparking stations.
Bespoke, flexible floor plans and fit-out solutions.
Natural light filled spaces, highlighted with harbour and green space views.
Option for warehouse style exposed services and heritage brick walls scattered throughout.
Prime, upper level entry foyer fronting The Corso.
Some private outdoor balconies, terraces and courtyard spaces.
Atriums, voids and light wells soaring throughout the building.
New shared bathroom and end of trip facilities plus kitchenettes.
High speed internet.
CCTV surveillance and secure building with 24/7 access.
New lift, with disability access.
Fully managed, sole property owner, ideal for communication, coordination and streamlined management.
Adjacent to Coles, close to Aldi, boutique shops, renowned surf stores, banks and eateries.
6 The Corso, new connecting laneway
Capitalise on the
pedestrian traffic of
visitors, traversing
from the wharf to
Manly Beach
Fourth Floor office Penthouses
259sqm and 101sqm
Total 360sqm
Possibility of 17 new commercial offices with sizes ranging from 52sqm to 1679sqm.
Whole floors ranging from 360sqm to 449sqm
Elevation – The Esplanade
| | | |
| --- | --- | --- |
| Retail 1 | 6 The Corso | 191sqm |
| Retail 2 | 6 The Corso | 164 sqm |
| Retail 3 | 50 East Esplanade | 104 sqm |
| | | |
| --- | --- | --- |
| Suite 101 | 6 The Corso | 52 sqm |
| Suite 102 | 6 The Corso | 79 sqm |
| Suite 103 | 6 The Corso | 91 sqm |
| Suite 104 | 6 The Corso | 96 sqm |
| Suite 105 | 50 East Esplanade | 131 sqm |
| | | |
| --- | --- | --- |
| Suite 201 | 6 The Corso | 75 sqm |
| Suite 202 | 6 The Corso | 85 sqm |
| Suite 203 | 6 The Corso | 89 sqm |
| Suite 204 | 6 The Corso | 96 sqm |
| Suite 205 | 50 East Esplanade | 104 sqm |
| | | |
| --- | --- | --- |
| Suite 301 | 6 The Corso | 77 sqm |
| Suite 302 | 6 The Corso | 77 sqm |
| Suite 303 | 6 The Corso | 78 sqm |
| Suite 304 | 6 The Corso | 88 sqm |
| Suite 305 | 50 East Esplanade | 101 sqm |
| | | |
| --- | --- | --- |
| Suite 401 | 6 The Corso | 259 sqm |
| Suite 402 | 50 East Esplanade | 101 sqm |
"Of local significance, the Manly Emporium is a relatively intact example of an early 20th century department store of which no other distinct examples remain in the vicinity. It reflects the later development of the south side of The Corso and is associated with the growth of Manly as a suburb. Designed in the Federation Free style, it has a strong street presence and contributes to the overall cultural heritage significance and character of The Corso." State Heritage Inventory.
"One of the earliest allotments to be sold on the south of The Corso, originally designated as Victoria Park in HG Smith's plan for Brighton. The building is a remnant example of early 20th century development along the East Esplanade and a good and relatively intact example of a Federation Arts and Crafts style commercial/residential building, constructed close to the ferry wharf and the newly arrived tram service. The building is an important element in the streetscape and contributes to the overall significance of the Town Centre Conservation Area." State Heritage Inventory
Perfectly positioned
directly opposite Manly
Wharf within The Corso
pedestrian mall.
Perfectly positioned directly opposite Manly Wharf within The Corso, a thriving pedestrian mall running down the middle of Manly's commercial and retail hub that links Sydney Harbour to world-famous Manly Beach. Manly Wharf and Manly Cove Beach are 100 metres from the doorstep and Manly Beach is just 400m down The Corso. It is 15.8 km's (30 minute drive approx.) from Sydney's CBD, the frequent Manly Ferry and Fast Ferry Services motor to Sydney's Circular Quay within 20-30 minutes. Comprehensive bus services are all within 100m of the premises and travel to Chatswood, Warringah Mall and numerous destinations along The Northern Beaches as well as linking with the B-line express city service
Land zoned B2 Local Centre
1 Objectives of Zone
To provide a range of retail, business, entertainment and community uses that serve the needs of people who live in, work in and visit the local area.
To encourage employment opportunities in accessible locations.
To maximise public transport patronage and encourage walking and cycling.
To minimise conflict between land uses in the zone and adjoining zones and ensure amenity for the people who live in the local centre in relation to noise, odour, delivery of materials and use of machinery.
2 Permitted without Consent
Home-based child care; Home occupations
3 Permitted with Consent
Amusement centres; Boarding houses; Boat sheds; Car parks; Centre-based child care facilities; Commercial premises; Community facilities; Educational establishments; Entertainment facilities; Environmental protection works; Flood mitigation works; Function centres; Group homes; Health consulting rooms; Home businesses; Home industries; Hostels; Information and education facilities; Medical centres; Oyster aquaculture; Passenger transport facilities; Recreation facilities (indoor); Registered clubs; Respite day care centres; Restricted premises; Roads; Service stations; Shop top housing; Signage; Tank-based aquaculture; Tourist and visitor accommodation; Veterinary hospitals; Water recycling facilities; Water supply systems
4 Prohibited
Pond-based aquaculture Water treatment facilities; Any other development not specified in item 2 or 3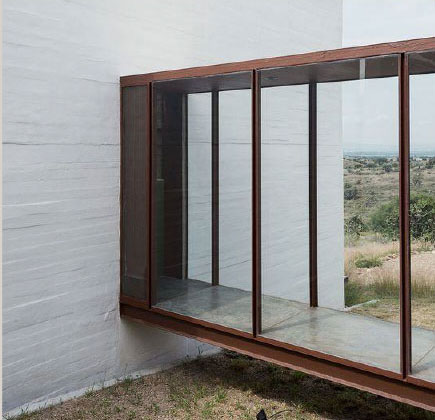 Disclaimer: Prior to making any decisions in relation to the purchase of the property set out in this report, all persons reading this publication should undertake proper enquiries and conduct due diligence. It is important that those persons who are not experienced in the practice of due diligence engage professional persons such as accountants, legal representatives or financial advisors to undertake this task. The information contained in this report has been based on information provided by vendors or their representatives, and what has been obtained from independent sources. The owner and agent do not guarantee the accuracy or substantiate the claims made by these sources. the owner and agent cannot verify council approvals or compliance with BCA standards and takes no responsibility in relation to additions or mezzanines within the premises. It is up to lessees to conduct their own investigations regarding these or any other approvals required by governing authorities. The owner and agent disclaims responsibility for any information set out in this report that is provided by any lessor or any third party and the reader shall indemnify the owner and agent against any loss or damages caused by the information contained in this report.
Individual fitouts are subject to council DA approvals.
Images are artists impressions.
Development Manager
Blair Courtney-O'Connor
Project Manager
Meegan Clancy
0409 977 282
mclancy@icms.edu.au
Leasing Enquiries:
Vincent West – Upstate
0403 444 000
vincent@upstate.com.au
Aspiring Properties
151 Darley Road, Manly
Developing Exceptional Properties
ACHIEVING GROWTH